Organically grown Lakadong Turmeric Powder – 500 Gms
₹450.00
34 in stock
Trinity's farm West Jaintia Hills Meghalaya
Trinity Saioo is from West Jaintia Hills District of Meghalaya. She is a farmer by profession, but active in improving the life fellow farmers.
She is one among the 141 distinguished personalities across India to have been named for the Padma Awards 2020.
She is trying to create a better market and better pricing for her fellow farmers for Lakadong turmeric and Ginger.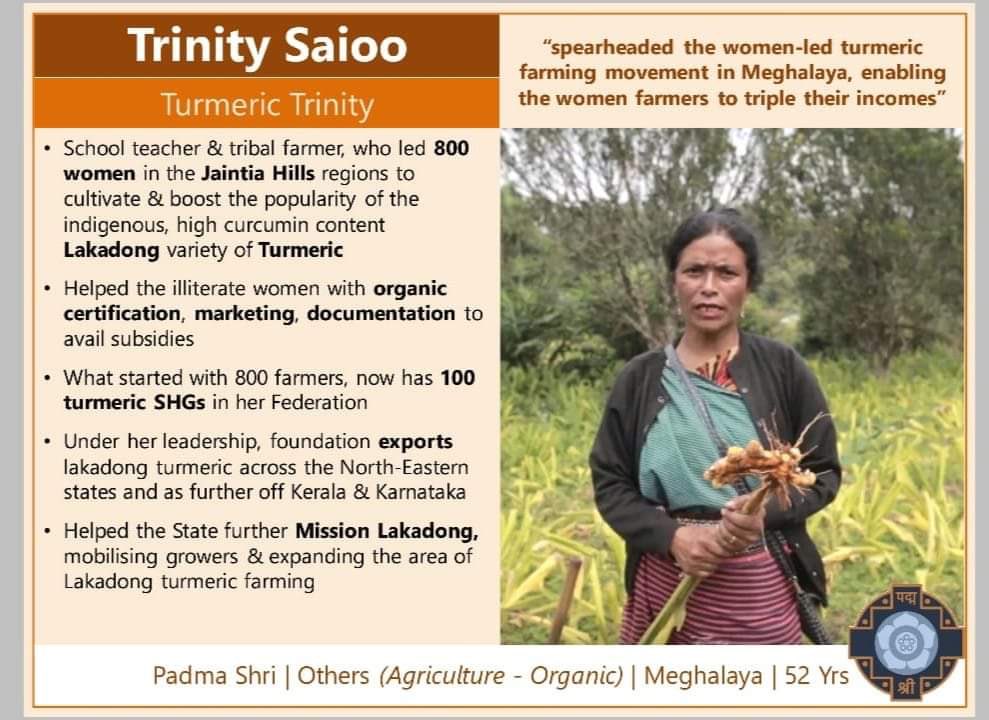 https://twitter.com/mygovindia/status/1221102305421877250?ref_src=twsrc%5Etfw%7Ctwcamp%5Etweetembed%7Ctwterm%5E1221102305421877250&ref_url=https%3A%2F%2Fwww.time8.in%2Fpadma-shri-for-meghalayas-tribal-farmer-trinity-saioo%2F
https://www.ndtv.com/offbeat/trinity-saioo-meghalaya-woman-who-led-turmeric-farming-movement-receives-padma-shri-2176657
More Products from Trinity's farm West Jaintia Hills Meghalaya
Only logged in customers who have purchased this product may leave a review.